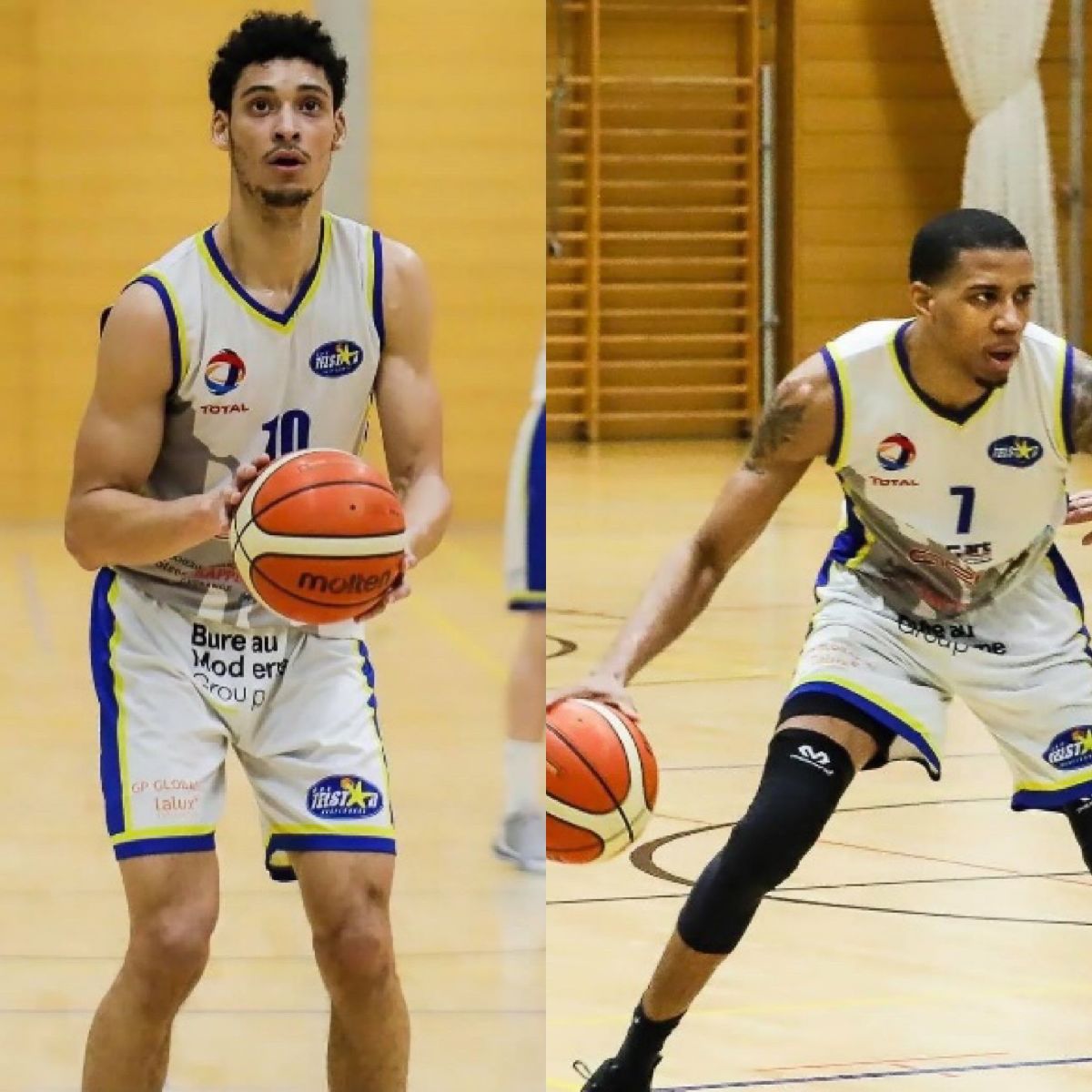 Welcome Back Prince and Bryan!
Mir si frou zwee bekannte Gesiichter beim Telstar rëm kennen ze begréissen. Eis zwee Profispiller fir déi kommend Saison 2021/2022 sinn de Prince Foster an de Bryan Jefferson. Béid hunn zesumme fir den Telstar fir d'Saison 2019/2020 gespillt, déi Saison wou eis Härenekipp an d'TotalLeague opgestigen ass.
Et wäert déi 4. Saison sinn wou de Prince an der Telstar Uniform um Terrain steet. Hien koum fir d'éischt fir d'Saison 2017/2018 op Lëtzebuerg an huet der Ekipp gehollef sech z'entwéckelen an eist Zil ze erreechen fir an der héchster Liga vum Land ze spillen.
Fir de Bryan gëtt et déi zweet Saison fir den Telstar. Hie war dat feelend Stéck fir eis Härenekipp fir hinnen ze hëllefen ze steigen.
Béid kennen d'Ekipp, sou wéi de Club a mir sinn iwwerzeegt datt et mat dëser Combo an eisem lëtzebuergesche Kader eng gutt Saison 2021/2022 fir eis Jongen gëtt, nodeems mir eng ganz schwéier Saison fir de Club haten a besonnesch d'Ekipp!
Eemol Telstar, ëmmer Telstar!
We are happy to announce the welcoming back of two familiar faces at Telstar. Our two professional players for the upcoming season 2021/2022 will be Prince Foster and Bryan Jefferson. Both played together for Telstar for the season 2019/2020, also known as the season our men's team moved up to Total League.
It is going to be the 4th season Prince is dressing up in the Telstar Uniform. He first came to Luxembourg for the season 2017/2018 and helped the team develop and to reach our goal to play in the number 1 league of the country.
For Bryan it will be the second season for Telstar. He was the missing piece for our men's team to help them move up.
Both know the team, as well as the club and we are convinced that with that combo and our Luxembourgish roster, it's going to be a good season 2021/2022 for our guys, after having a season that was very difficult for the club and especially the team!
Once Telstar, always Telstar!