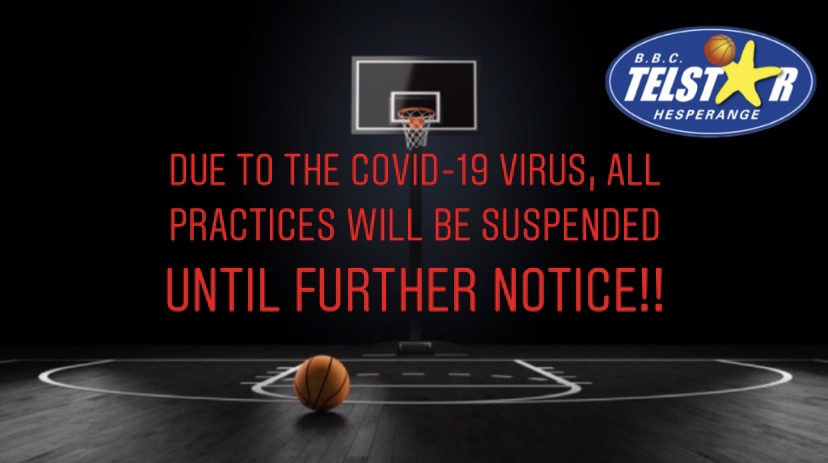 Trainingen falen bis op Weideres aus
Den BBC Telstar deelt Iech mat, dass all d'Trainingen bis op Weideres ausfalen. Déi Decisioun hunn mir op Recommandatioun vun der Regierung wéinst dem COVID-19 Virus getraff. D'autant plus wëllen mir Iech nach eng Kéier matdeelen, dass och all d'Matcher dësen Week-End ofgesot sinn. Mir halen Iech um lafenden wei et weider geet. Bei Froen kënnt dir eis per PN oder per Mail (bbc_telstar@yahoo.de) schreiwen.
Le BBC Telstar souhaite vous informer de la décision d'annuler les entraînements et ce jusqu'à nouvel ordre.
Ces mesures ont été prises suite aux recommandations du gouvernement concernant le coronavirus COVID-19.
Nous vous rappelons également que tous les matchs de ce week-end sont annulés. Nous vous préviendrons prochainement de la suite des événements. 
Nous restons joignables pour toute question par message privé ou e-mail bbc_telstar@yahoo.de
BBC Telstar wants to inform you that all practices will be suspended until further notice. Measures have been taken following the governement's Thursday evening briefing regarding the recommendations against Coronavirus disease COVID-19.
We would also like to remind you that all the games are cancelled this weekend. We will let you know soon about further action.
If you have any concerns or questions, you can write us private message or by email bbc_telstar@yahoo.de