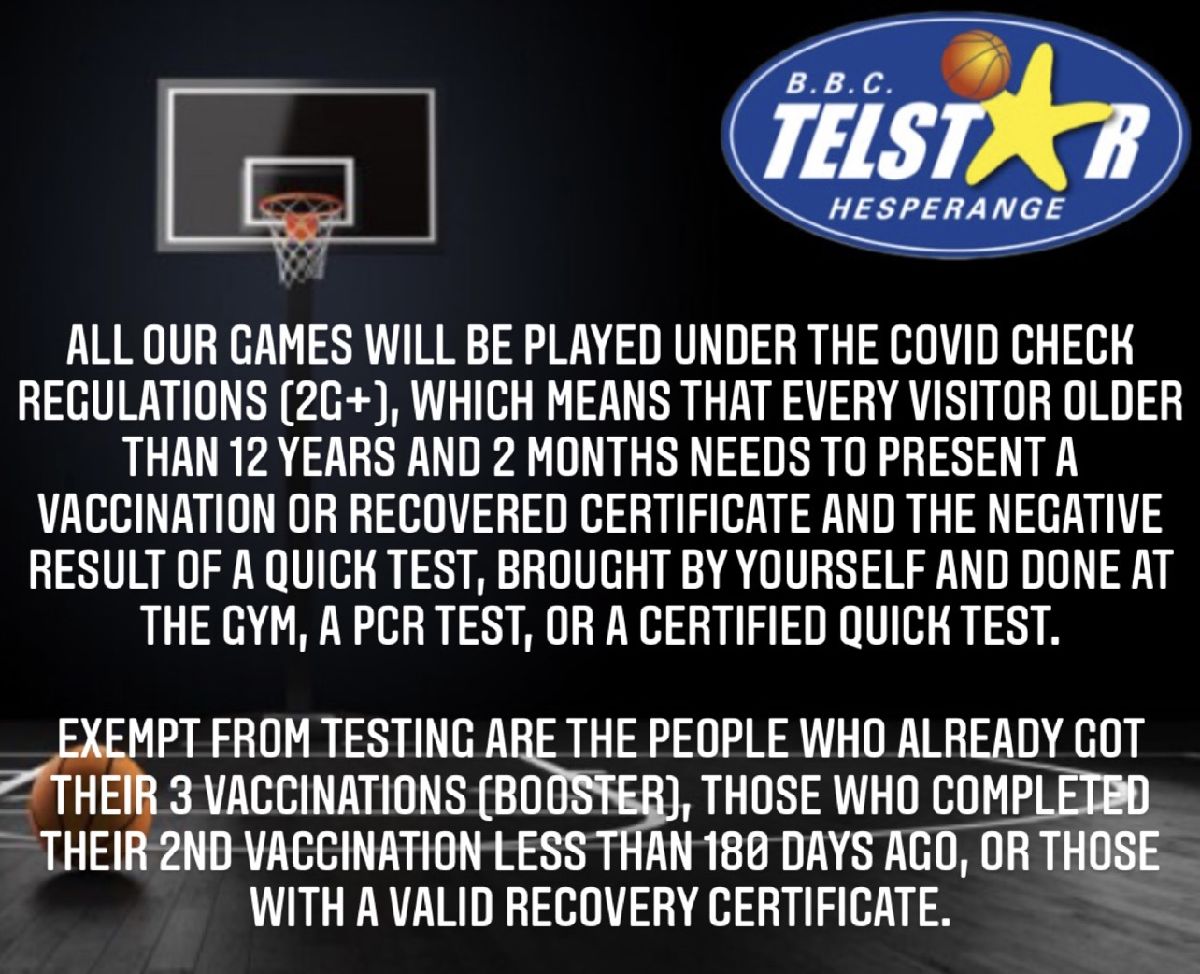 Corona Regelen fir déi nächst Heemmatcher
All our games will be played under the Covid Check regulations (2G+), which means that every visitor older than 12 years and 2 months needs to present a vaccination or recovered certificate and the negative result of a quick test, brought by yourself and done at the gym, a PCR test, or a certified quick test. 


Exempt from testing are the people who already got their 3 vaccinations (Booster), those who completed their 2nd vaccination less than 180 days ago, or those with a valid recovery certificate.
In addition, and according to Covid Check regulations, we will ask you to identify yourself (ID card, Passport, driver's license, student ID) along with your vaccination certificate.
Every person who refuses to show us either the vaccination certificate or his ID card, will not access the game.